Susan Wright
Biography
Susan Wright has been writing fiction since childhood. When she was a child, she used to fill notebooks with long, rambling tales about animals, but these days she writes straight on to a computer and tries to keep the word count right down.
Since she started writing seriously, she has had more than a hundred short stories published in magazines. Her work has appeared in the United Kingdom, Scandinavia and Australia. Some of these stories are now available on Alfie Dog. She has sold her work to two different Australian magazines and has been published in many publications in the U.K. including Take A Break's Fiction Feast, Chat, My Weekly, Yours, the Weekly News and Your Cat.
She has also been placed in several writing competitions over the years.
Susan lives in Worthing in West Sussex with her family and has been a member of the West Sussex Writers' Club for many years.
Books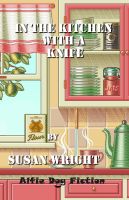 In the Kitchen With a Knife
by

Susan Wright
Caroline rents a cottage in West Sussex because it's cheap and disregards its history. She needs a bolt-hole and the cottage seems ideal – until she moves in. Her neighbours want to talk about the past. Two people were murdered in the kitchen with a knife. The killer was never caught. Caroline wonders if he is still around, but it can't be the good looking man in the pub, can it?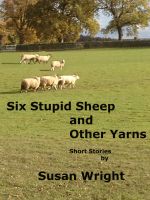 Six Stupid Sheep and Other Yarns
by

Susan Wright
Six Stupid Sheep and Other Yarns is a collection of thirteen short stories reflecting the highs and lows of day to day life. This is a perfect book to put your feet up with or read on the beach. With stories from 1200 words to 6000 words, whether you've got five minutes or half an hour, you've got time for a story.
Susan Wright's tag cloud