Sushant Saini
Biography
Sushant Saini is a software professional by day and an avid writer by night. He completed his schooling at Ryan International School, Noida. After that, he received his B. Tech degree from M. M. M Engineering College, Gorakhpur. After staying in Mumbai for three years, he moved to the USA.
He has been living in Virginia for the last decade with his beautiful wife, Rashmi, and adorable twin girls, Maya and Meera. He loves spending time with family and friends. He loves traveling, New York, and Mumbai, being his favorite cities. Sushant also enjoys drinking, cricket, soccer, driving. Along with family, his friends are a very important part of his life. He plans to never stop writing.
Books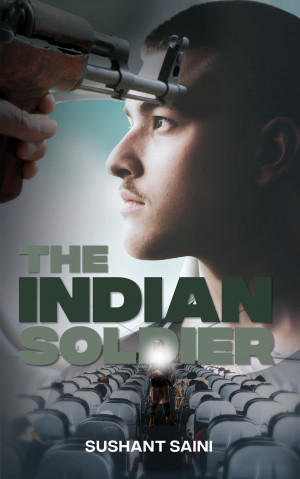 The Indian Soldier - A Story of Faith
by

Sushant Saini
Arjun is a young boy who dreams of becoming a soldier. But his unexpected selection into IIT throws him in a mix. Soon, his supportive family comes to his rescue and helps him pursue his dream. During his time at the National Defence Academy, he builds life-long friendships with three other trainees. Soon he is given a chance to join the most covert and lethal team in the Indian Army, Team-A.
Sushant Saini's tag cloud