Stefany Valentine Ramirez
Biography
I was born in Lubbock TX and discovered my passion for writing at an early age. When my father passed away, I was only 12 and I needed to do something to get my mind off of the wreck my family had become. With the help of God, family, and friends, I gained a testimony of the afterlife and God's eternal plan of happiness for all of his children. The Stelter City Saga is a series of books loosely based off of the knowledge I have gained since the death of my father. Not only do I intend to finish this 5 book series, but I plan to write several more fiction novels. Currently I am working on a sci-fi fantasy novel based on an idea my husband had. But in the mean time, I am a pre-nursing student at Texas A&M University in Corpus Christi with a minor in creative writing and I'm projected to graduate in 2017.
Where to find Stefany Valentine Ramirez online
Books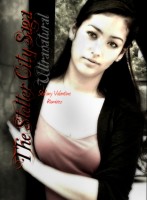 The Stelter City Saga: Ultranatural
Ace seeks to find answers by traveling to Heleow Hawaii; a Stelter City. There he encounters a powerful woman named Ithaca who seems to have everything he is looking for. She reveals the secrets of his incredible past but only at the price of his loyalty. Ithaca is plotting the downfall of the family Ace has fallen in love with and she knows she cannot accomplish anything without him.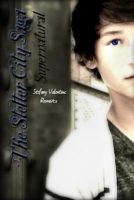 The Stelter City Saga: Supernatural
The leader of an uncatchable gang avoids falling in love with an orphan while being hunted by an undercover athlete and the orphan's best friend. While the opposing foes avoid coming into contact, both parties undergo epic street races, heroic rescues, even unintended affection while unsolving mysteries about crime and even mysteries about themselves.
Stefany Valentine Ramirez's tag cloud