Mark Aitchison
Biography
I was born in England (London) to Scottish parents and lived in Nigeria during my earliest years before moving to Canada (Toronto) where I grew up and went to prep school (Upper Canada College, class of 1981). At Bennington College (Vermont, USA, class of 1985) I studied latin american literature and fine arts (painting). After college my family moved to Cape Cod (Massachusetts, USA)- where we had a summer house for many years- and opened a country inn in Eastham (outer cape) called The Over Look Inn. There I began writing seriously for publication (fiction mostly) and travelling every winter to South America. In 1992 I met my wife-to-be, Tania, in Brazil (Manaus). We were married in June of 1992 and started an adventure travel company called Swallows and Amazons that same year. I continue to live in Manaus today with my family (Tania and our 2 daughters Kelly and Stephanie) where I still run Swallows and Amazons Tours, write fiction (mostly adventure stories) and non-fiction (mostly about conservation), and make plans for the future.
Where to find Mark Aitchison online
Books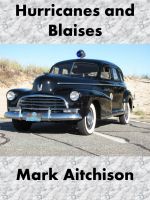 Hurricanes and Blaises: Meet Nancy Mayo
By
Mark Aitchison
Price:
$1.99 USD.
Words: 11,270. Language: English. Published: December 19, 2012. Category: Fiction
It's 1959 and Buddy Holly has just died. In the small coastal town of Orleans, on Cape Cod, Police Chief Joe Mayo has a mystery to solve before an approaching hurricane wipes away the crime scene and perhaps much more. His daughter, middle schooler Nancy Mayo, has her own problems; a French exchange student whose rebellious nature and love of rock n roll threatens her popularity and much more too.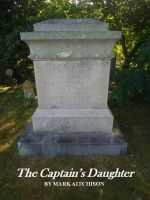 The Captain's Daughter: Meet Abbie Chipman
By
Mark Aitchison
Price:
$1.99 USD.
Words: 19,310. Language: English. Published: August 10, 2011. Category: Fiction
In the age of Darwin Abbie Chipman is a young American detective following clues around South America and the Galapagos Islands in search of those responsible for her father's disappearance. Aboard ship with famed naturalist Louis Agassiz she must overcome enormous odds if she is to uncover the truth about sea captain Barnabus Chipman and save her family from destitution back home on Cape Cod.
Mark Aitchison's tag cloud