Adrienne Baldwin
Biography
I am 28 years old and currently live in Birmingham, Alabama. I recently finished my Masters in Social Work and am moving to Phoenix, Arizona to complete my PhD. I have been writing since 5th grade and attended my first writer's conference for elementary and middle school children. Most of my time was spent writing poetry and short stories but I always wanted to write a novel. But I never had the time. Then I was fired from a job I hated and a few weeks later my father surprised me with a laptop. I believe that was the universe telling me I no longer had an excuse to put off my dream. Writing will always be a major part of my life and I hope to keep publishing novels until my fingers are too brittle to move. I hope you enjoy my work and please feel free to give feedback. The worst thing I can do as a writer is remain stagnant in my skills. Your advice and criticism can help me continue to develop and continue telling stories you want to hear.
Where to find Adrienne Baldwin online
Books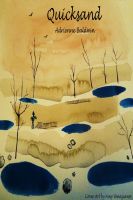 Quicksand
by

Adrienne Baldwin
Claire is a young English professor trying to navigate her new life through the lens of her past. When her grandmother dies, she is forced to confront the trappings of her past and decide the kind of future she wants absent the multiple unreasonable expectations she has defined for her life. Claire is stuck, still sinking and fading, unwilling or incapable of fighting for what she wants.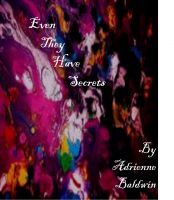 Even They Have Secrets
by

Adrienne Baldwin
(5.00 from 1 review)
Sister Mary Gerard has been a nun since graduating from college but hasn't been without the typical problems of a young woman. She has spent her entire career hiding from her past and numbing its emotional effects. Her life changes and coping becomes a necessity when she develops a relationship with a client who has become pregnant at the age of 16. She is forced to transform her life.
Adrienne Baldwin's tag cloud