James F Reed
Biography
The author has held a nearly life long interest in the fields of intelligence and covert operations. It began while serving as a communications intelligence analyst in Germany with the US Army in the early sixties. Of particular fascination are the questions, 'What do we know?', 'What do we think we know?', and 'How do we know that we really don't know?'. Most of the time, on the major issues where intelligence is crucial, there is no certainty. We cannot know what is in the minds of our adversaries.

The author lives the retired life in Northern Michigan with his wife, Janet and two Golden Retrievers. He spends his time writing, hiking and fishing from a kayak in the kettle lakes of the Sleeping Bear Dunes National Lakeshore.

He has an MS degree in Economics from Southern Illinois University.
Books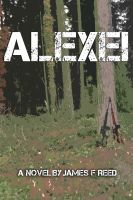 Alexei
by

James F Reed
(4.00 from 1 review)
Russian oligarchs conspire to overthrow the current government of Russia. A lone sniper travels to the United States. A CIA operative and a Russian intelligence officer find clues that an attempt will be made on President Putin's life. A raid on an arms and drug smuggling operation in Kyrgyzstan provides clues. As the evidence of the plot begins to mount, the two officers also become targets.
James F Reed's tag cloud