Tom Allen
Biography
I have had an interest in Bible symbolism for quite a few years and have found that all prophetic scripture, when understood symbolically, speaks of our present, ongoing relationship with God. Scriptures previously understood as portraying physical death and destruction speak of a spiritual death and resurrection within each of us. There is a Kingdom of God, it is within us, and we may enter into it at will. It is a place of joy, peace and His, not our, righteousness.
Where to find Tom Allen online
Books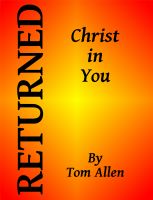 Returned
by

Tom Allen
If you look for the return of Jesus Christ, this commentary may be of interest to you. It explains Matthew chapter 24 and other prophetic End-Times scriptures in a way that will provide you with a new perspective. Will Jesus return in the clouds? Is there a rapture? Will Jesus return in the flesh? The answer to all these questions is yes, but maybe not in the way you think.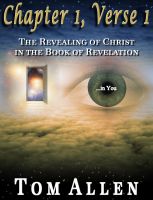 Chapter 1, Verse 1
by

Tom Allen
The Book of Revelation is not about the destruction of the world. It is about the revealing of Jesus Christ, in you. "Chapter 1, Verse 1" explores the manifestation of Christ within us by providing a verse by verse explanation of the symbolism found in the Book of Revelation. It explains how and why this last book of the Bible reveals the mystery of God, Christ in you.
Tom Allen's tag cloud