Tanja Vu
Biography
Tanja Vu is an artistic name of Tatjana Vucinic, psychologist, editor and poet who sometimes also creates music and sings her poetry. Most of her poems and books deal with eternal subjects such as human spirituality, inner explorations, unconditional love and the importance of bringing hope and feelings of limitless possibilities into people's everyday lives. Tanja also weekly promotes her poems on Jabuka TV, one of Croatian local TV stations. Her work is dedicated to those who need some comfort in their lives, and it carries a very important message - to always just believe! Books written by Tanja Vu can be obtained through the author's website: http://www.wordpotion.org.
Where to find Tanja Vu online
Books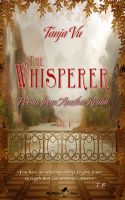 The Whisperer: Poems from Another Realm
by

Tanja Vu
Tanja Vu takes readers to a magical journey where they are touched with the leaves of nature, kissed with a raindrop song, and showered with their own inner light. They are introduced with the POEMS FROM ANOTHER REALM.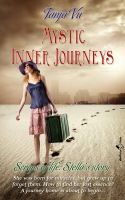 Mystic Inner Journeys: Scraps of Life: Stella's Story
by

Tanja Vu
Stella Road was born for miracles but grew up to forget them. How to find her lost essence? In "Scraps of Life" her journey home is about to begin. It is a short story about choice. She can continue to observe the material reality from the brink of self-destruction or to discover every cell of an ethereal and ever more fulfilling world.
Tanja Vu's tag cloud