Tara A. Lee
Biography
I'm a lover of romance and even more of interracial and multicultural romance stories of all kinds. I'm happy to be a writer contributing to spreading the stories of interracial couples of all kinds.I enjoy writing short stories,novelettes and novellas. Mainly because I enjoy writing what I purchase. Life is busy,I personally don't have time as a busy wife and mother to read long works ( I wish I still did!) so I like reading something that I can start and finish in one or two sittings. Who knows though? One of these days time may allow for me to peck away a mega-novel.As for now I have far too many characters floating around in my head with erotic,sexy stories to tell.
Where to find Tara A. Lee online
Books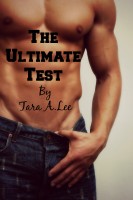 The Ultimate Test ( A Novelette )
by

Tara A. Lee
This is a Novelette approximately 11,855 words. If you are not a reader who enjoys shorter read you may want to pass this story by. Though we hope you don't. They say when you do what you've always done...you get what you've always had. Nicole Moore is about to find this out first hand.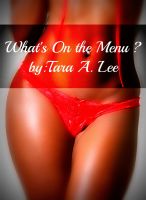 What's On the Menu?
by

Tara A. Lee
This is a 3,694 word short story. Sherry Ridges is beautiful,hardworking and BROKE. When an unexpected expense leaves her with few alternatives and nowhere to turn what's an independent woman...who wants to stay independent to do?
Tara A. Lee's tag cloud