Trish Dozier
Biography
WOMEN is filled with satire and objectification of every interesting category that men encounter in the realm of chasing, finding, loving, speculating about, despising and being with a woman. This is a roller-coaster read intended to remind both sexes to take themselves more lightly when faced with the intricacies of personalities, relationships and interpersonal anything.
Where to buy in print
Books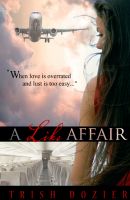 A Like Affair
by

Trish Dozier
Aly and Justin are having an affair – a LIKE affair. They are destined, or perhaps just determined, to spend the rest of their lives apart in togetherness. Seated beside each other on an otherwise uneventful flight, they fall into each other, setting the stage for decades' worth of personality rustling and growth.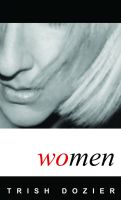 Women
by

Trish Dozier
WOMEN is an offshoot to its "sister" book MEN, offering up a counter-outlook to the categories that comprise this curious species.
Trish Dozier's tag cloud