Irving Martinez
Biography
I grew up in a conservative Christian environment and I always thought to be a follower of Christ was this hard and complicated thing to do. Like there was some much I had to give up and receive so little back, and even what I would receive wasn't that attractive anyways. I mean, who wants a bunch of rules and regulations as a gift? After a very rough patch in my life I decided to go "back to church", but it still felt like an obligation more than anything else, I was just going through the motions. One day I was presented with the concept that anything and everything you might have questions about, you can find answers for in the Bible. If you want to know about sex, politics, relationships, finance, anything you want it's in the Bible. Later I was presented with a relevant and contemporary view of the Bible and for the first time, I found myself connecting with the Bible. The Deconstructing The Bible series is a tool that you can use to see the Bible stories from a relevant and practical point of view. I pray that theses books help you see the Bible for what it really is, God's perfect word spoken to you.
Where to find Irving Martinez online
Videos
Deconstructing The Bible
Introduction to the ministry.
Deconstructing The 12
Intro video
Deconstructing Jonah
A behind the scenes look a the real story of the prophet Jonah
Books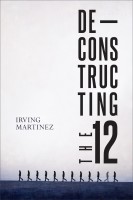 Deconstructing The 12
by

Irving Martinez
A look at the 12 Disciples of Jesus, how they went from ordinary men to the Apostles of Jesus. Studying their lives we can see that Jesus is still calling disciples today and we are all called to follow Him. This is for everyone wanting to be a disciple of Jesus and to all the Judases of the world who think Jesus can't take you back, He is still calling you to be His disciple.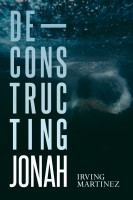 Deconstructing Jonah
by

Irving Martinez
What does it mean to be a regular man or woman? It means we get upset when things don't go our way, it means we get tired of trying and trying without success. That is why the Bible is full of promises, there God keeps telling us not to be discouraged or afraid because He is our strength and our refuge. In the book of Jonah we see a God that doesn't tire of us acting like humans.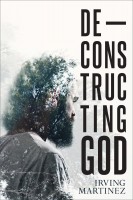 Deconstructing God
by

Irving Martinez
I have no clue as to your relationship with God or if there is even one. If you're an average millennial it's safe to assume you are looking at this book with more than a little hesitance. Life has taught us that when things don't go our way the easiest thing to do is to blame God, throw a fit at heaven, tell him to go to hell and ultimately pretend God doesn't exist. Right?
Irving Martinez's tag cloud