Edmond White
Biography
Edmond White currently resides in Connecticut. Edmond holds a Bachelors of Arts degree in social science from Albertus Magnus College. He has written three books titled, "A Second Chance", "Forbidden part 1", and "Forbidden part 2". He is in the process of completing his third installment in the Forbidden series. Edmond enjoys writing and his ultimate goal is to write full time in the near future. He loves to spend quality time with his wife and son. He is also an advent sports fan.
Smashwords Interview
Series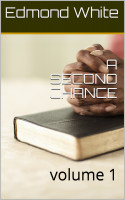 A Second Chance volume I
by

Edmond White
Pastor Paul Mitchell is a humble baptist minister who preaches the word of God. China Reynolds is a mega songstress known around the world. David Parks is a talented pro athlete in the sports arena. The three characters must seek out God when their normal lifestyles become disrupted by various trials and tribulations set before them.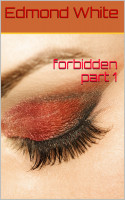 Forbidden
by

Edmond White
In the city of Baltimore Maryland, a small war is developing underneath seductive camouflage, with greed and vengeance as its prime motivator.
Books
Edmond White's tag cloud