Terry Birchwood
Biography
Terry Birchwood uses the viewpoints of many characters to unfold an erotic thriller line. Terry takes readers on trips, involving situations some people prefer to keep in the dark. With some characters, you will feel light and romantic, others will have you feeling uncomfortable and questioning your own ties. Terry writes for people that want to read about life that is filled with unexpected twists and turns - the passion behind our decisions, juggling the heart versus the mind's desire.

Whatever happens in Terry's books, you are sure to relate to the characters. There will be times where you will laugh, cry, get angry, and even say to your self "WHAT THE ---!" Terry Birchwood's books are not recommended for people living in boxes. Terry explores many types of relationships and sexuality mixes, along with the broken and strong ties that form life's mazes. Don't say you were not warned. Just when you think you know where the stories are going, BAM!!!, you're wrong.

If you want powerfully entertaining content, then Terry Birchwood's books are for you.
Books
Bending the Rules
by

Terry Birchwood
Bending the Rules – the final book in a series based on Terry Birchwood's books about what people are willing to do for love and hate. To set the stage, friends and family are dead as a killer continues to hunt her long-time enemy named Tabby.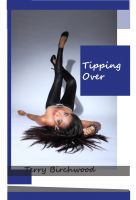 Tipping Over
by

Terry Birchwood
Tipping Over is the sequel to Ghostwriter, which is the first story in a series about what people are willing to do for love and hate. In this second installment, your favorite lesbians, Star and Tabby, continue to share their lives with you. A crime has been committed and the circle is seeking an assailant while defending one of their members from wrongful punishment. Who is dead and why?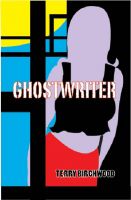 Ghostwriter
by

Terry Birchwood
What to do when you're hooked on two? Who's playing whom, here? Love, lust and betrayal create the backdrop for an explosive tale about the consequences of the choices we make in life. Terry Birchwood's premier erotic thriller, GHOSTWRITER, will keep you wondering who's up to what as you journey through unexpected twists and turns to unravel mysteries of the heart.
Terry Birchwood's tag cloud