Thomas Tessier
Biography
Thomas Tessier was born in Connecticut in 1947, a great year for horror writers, producing Tessier, Richard Laymon, and Stephen King, among others. He went to University College, Dublin, after which he spent several years in London. He was friends there with another young poet who was to turn to horror fiction, Peter Straub. During that period he produced three slim volumes of poetry as well as three plays that were professionally staged (but not published) before writing his first novel. Since then he has published ten horror novels and one short story collection. He has been nominated for a World Fantasy Award, a Bram Stoker Award, and four Intenational Horror Guild Awards and twice won.
Books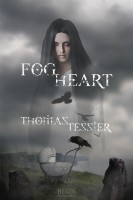 Fog Heart
by

Thomas Tessier
"Following in the tradition of some of the best British ghost story writers, the American Thomas Tessier has produced an atmospheric and haunting novel of couples shattered by their failures to understand, communicate with, and love one another ... Across two continents, a series of unforgivable acts sends ripples of inevitable tragedy through their lives." — Jack Haring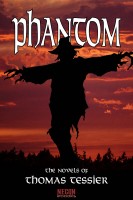 Phantom
by

Thomas Tessier
Phantom, by Thomas Tessier, was published in 1982. It is the story of Ned Covington, a ten-year-old boy, who explores an abandoned building near his home and what he finds there. Nominated for a World Fantasy Award it has been called: "A touching, scary book" (Horror Literature: A Reader's Guide); and "a compelling humanist ghost story" (Penguin Encyclopedia of Horror and the Supernatural).
Thomas Tessier's tag cloud