Bernadette Greene
Biography
I was an over-the-road truck driver (2.45 million miles!) before I traveled to China 9/2007 to adopt my only child, the very smart, funny and beautiful Mei-Ling Rose. One year later I was fortunate enough to meet & marry an amazing man and my daughter and I relocated to SoCal. Then I went to school for X-ray tech/MA and phlebotomy and discovered after I finished that there were no jobs. So, I headed back to college- 2 A.S degrees, still in. I have always been an avid reader and completed my first novel in 1998 but writing was always something I did for my own enjoyment. I've been battling chronic anemia for over a decade and a recent diagnosis of Epstein-Barr Disease/CFS has not only sent me to the hospital for weekly transfusions but has also made me realize that writing is what I want to do with my life. So now I am battling to stay healthy and to bring ALL of my written work into the public light. I've periodically contributed to magazines, newspapers but never really gave it my all. Now, I need to. My writing is as eclectic as my musical taste, so there's probably something in my repertoire for everyone. From parenting advice and personal blogs to slightly erotic articles. One co-writing credit for a soon to be published Business Book. I have one religious thriller, a sci-fi novel and a political thriller in various stages of completion. My "Vainglorious" trilogy is a sweeping family saga that starts in Russia in 1906 and leads to America and ends in 1939. "The Desperate American: A Manifesto" was a 12,000 word short story/long article that predated the whole "99%" and "Occupy Wall St." movement and managed to make headlines and tickers from Op-ed News to Google. http://www.housewifecentral.com is one of the websites I started that provides me a wonderful creative outlet. I am continuing my pursuit of a Bachelor's Degree in... something! as well as my dedication to being the best daughter, wife and soccer mommy I can be. And I won't quit writing and dreaming and wishing and hoping and knowing that I have a chance to entertain someone. Whether I sell one book or one million, I want it to be great. I want my reader to completely forget about their problems, their life and immerse themselves in whatever world I have created. Similarly, if someone is reading an opinion piece or purchased my other non-fiction works, I hope I teach them something. I hope to get them thinking and most of all, I hope that whatever I write is read and enjoyed! I love feedback, I can handle criticism as well as complements. If you're interested in something or want to drop me a line, read a few sample chapters free, drop me an email. Making money would be nice (especially with all the medical bills rolling in) but I will gladly email anyone some free chapters or forward previously published article. Ritewriter73@yahoo.com
Where to find Bernadette Greene online
Books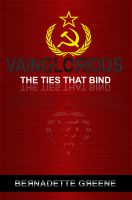 Vainglorious: The Ties That Bind
by

Bernadette Greene
At the height of the Russian Revolution in 1917, High-ranking Tsarist Regime Cabinet Minister Mikhail Borinskya and his pregnant wife and two sons make a perilous journey across war-torn Russia and flee for America. The family arrives with lots of money, new identities and old enemies. The proud family is torn apart by betrayal and deceit and reunited by both tragedy and triumph.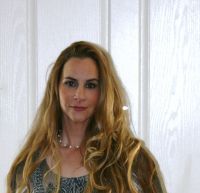 The Desperate American: a manifesto
by

Bernadette Greene
(3.00 from 1 review)
Discusses the decline of America and her citizens and how to put ourselves and our country back together. Explains the problems with the "Right-wing nut jobs" & "Liberal weenies" and how the average American must deal with the politicians, illegal immigrants, minorities, homosexuals and each other by taking personal responsibility.
Bernadette Greene's tag cloud