Author Nyerere Jase
Biography
AUTHOR NYERERE JASE RELEASES Gangsta Jake Peace Treaty 2017, THE THIRD TALE IN THE GANGSTA JAKE SERIES.

LOS ANGELES, CA – Former gang member turned Author Nyerere Jase just released the 3rd in his Gangsta Jake Trilogy, Gangsta Jake: Peace Treaty 2017. This highly anticipated trilogy to Gangsta Jake: The End Result of a Snitch & Gangsta Jake Path gives readers exactly what they expect from Gangsta Jake; excitement, grit, and a true look into the life of a South Central gangster.

Gangsta Jake: Peace Treaty 2017: After more than forty years of conflict between the notorious Bloods & Crips, thousands of falling gang members and innocent bystanders rest in graveyards across the nation. In retrospect, Gangsta Jake, a once menace to society, hardcore gang banger slash serial killer who sinister acts landed him on death row declared a national gang truce that changed the mind set of a generation of thugs. Contrary to the Blood & Crip peace treaty of April 29, 1992 this one entailed consequences of death for anyone who chose to go against the truce Gangsta Jake and his team of assassins, The Young Gun Murder Squad so adamantly believe in. This page turner is a must read for those who feel street gangs should be a part of our past in order to strengthen our future…

Author Nyerere Jase is back with another Hood Classic. Following in the path of his original self-published book Gangsta Jake: the End Result of a Snitch, he brings life in the hood to the pages of his books. A former convicted felon, Jase spent 14 years of his life in a Federal Prison where he utilized his talent for writing as a way to get through his sentence. The result of many years of research and hard work is the Gangsta Jake Trilogy, of which Jase has self-published all three releases.
In addition to the Gangsta Jake series Author Nyerere Jase is putting the finishing touches on his next novel entitle "Can't Get Enough".
Books
Gangsta Jake Peace Treaty 2017
by

Author Nyerere Jase
A bloody war between the Bloods and Crips that Gangsta Jake felt the need to jump in and defuse by "Any Means Necessary".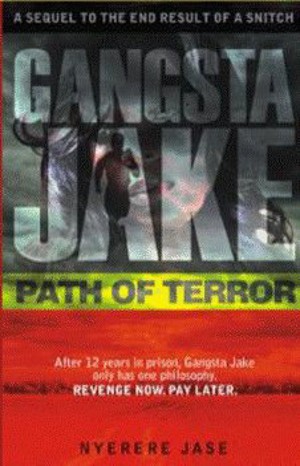 Gangsta Jake Path of Terror
by

Author Nyerere Jase
GANGSTA JAKE GOES ON THE RUN AND IS WILLING TO KILL OR BE KILLED TO AVOID GOING BACK TO DEATH ROW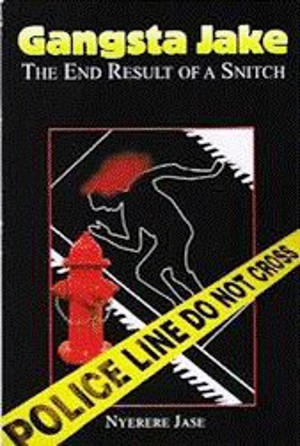 Gangsta Jake The End Result of A Snitch
by

Author Nyerere Jase
HARDCORE GANG MEMBER A LONG WITH HIS GIRL FRIEND BECOME SERIAL KILLERS AFTER HE WAS FREED OFF DEATH ROW.
Author Nyerere Jase's tag cloud