Tess Rider
Biography
Tess Rider lives with her wonderfully eccentric husband of almost fifteen years in the San Francisco Bay Area. She's an accountant by day, a novelist by night, and an artist at heart 24/7. Tess holds a B.A. in Art History and did her thesis on Remedios Varo, one of the lesser known female Surrealists, whose deeply personal work brings an exciting dreamworld to vivid life. Tess has long been interested in the impact of dreams, myths and the transcendental on the creative process. Later in life, while spending a year living in New Orleans, Tess had the opportunity to explore the religions of the Caribbean and found in their pantheons and histories inspiration for her writing and art. Today, Tess is an active member of the San Francisco Area chapter of the RWA and is working hard on the next books in the Haunted Hollow series.
Where to find Tess Rider online
Series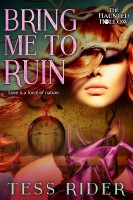 The Haunted Hollow
by

Tess Rider
Radley's Hollow is a sleepy small town nestled in the rolling hills of California wine country...or it was, until someone discovered the secret to time travel buried under the hollow and changed everything. Now time is shattered, magic runs rampant and a ghost army is on the rise. The only thing standing between the human race and extinction is a small band of ghost hunters and a group of men and women who will discover only love is capable of making even the impossible come true. The Haunted Hollow is a series of interlocking novels and novellas about the men and women who fight together (and sometimes against each other) through time to put a universe shattered into a thousand timelines back together. Each mini-series within the series highlights couples who play major roles in the battle against the dark forces determined to bring humanity to ruin. Themes of family, power, and love as a force of nature run through the story lines.
Books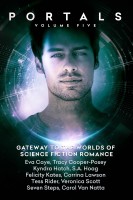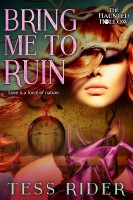 Bring Me to Ruin
by

Tess Rider
(5.00 from 1 review)
How do you convince a man who already thinks you're the enemy and who's known only horror his entire life that you're his soulmate? What if the fate of the human race depended on it?
Tess Rider's tag cloud