Roxanne Johnson
Biography
I'm a 17-year-old Canadian girl who writes as a hobby. I've been seriously writing stories, poems, and descriptions for over three years now. I am my own publisher, editor, and author, which means that each story, no matter how short, takes a long time to complete.
If you choose to buy my ebooks, thank you so much. I appreciate any reviews that you leave. My stories might not be perfect, but I promise that I give each and every one of them my all.
Books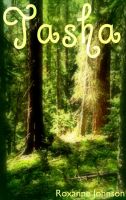 Tasha
by

Roxanne Johnson
An eighteen-year-old girl is kidnapped from an airport and then escapes from a shack in the woods. She has no memory of the two weeks spent in the shack and has to trust the man who found her, Carter, and hope that he can get her home safely. Things get dangerous quickly, when the kidnappers decide that Tasha needs to die.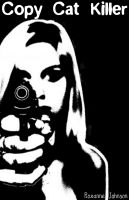 Copy Cat Killer
by

Roxanne Johnson
The second book in the Alison Gage Series. Alison has created a new life, as Jennifer Stone. Then she learns about a killer who is copying the latest CSI cases. The bodies are piling up, and the killer is dodging the law. Taking things into her own hands, Alison is back.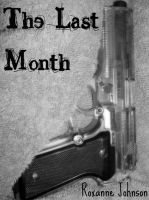 The Last Month
by

Roxanne Johnson
The first book in the Alison Gage Series. Alison Gage is a FBI: BAU agent who has seen too many murderers get away scotch free. When her current investigation is forcibly put on hold for two weeks, just when another body is due, it's too much for her to take. She decides it's time that these escaped killers get some of their own medicine.
Roxanne Johnson's tag cloud