Thomas E. Baca
Biography
Thomas E. Baca
After graduating from high school in 1959, Tom attended New Mexico State University, the University of New Mexico, and the University of Minnesota, where he graduated with a MPH in environmental science. He married Patricia Gibson of Quanah Texas and raised two children. They have five grandkids and two great grandkids. They have been married for 45 years.
Tom served as Director of the New Mexico Environment Improvement Agency, Associate Vice President for Administrative Services at the University of Arizona, Deputy Assistant Secretary of Defense - Environment, Department of Defense, Vice President, Environmental Technologies and Systems for BDM International, Inc., Division Director at Los Alamos National Laboratory, Vice President, and Material Management for Rocky Flats Environmental Technology Site, and Senior Technical Manager for CH2M Hill, Inc.
Tom is currently retired and freelancing as a want-to-be writer, photographer.

Dr. E. Ray Martin
After earning a PhD in physics, Dr. Martin worked at Los Alamos National Laboratory for 32 years, --- tenure interrupted for several years while he and a colleague formed Jomar Systems, Inc., a nuclear instrumentation company which they later sold to Canberra Industries. He worked at Rocky Flats Environmental Restoration site, and currently manages the Denver office of Antech Corp. --- a company providing custom instrumentation and nuclear measurement services.
He served as a bishop, stake president, and for many years as a teacher of gospel doctrine. He and his wife, Joan, were married for 48 years before her death, and they are the parents of four children and grandparents of 15 grandchildren.
His hobbies include reading both fiction and history novels, teaching adult education classes, and working jigsaw puzzles. He also plays table tennis several times a week with older folks at the recreation center in Boulder, Colorado.
Books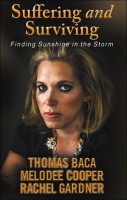 Suffering and Surviving: Finding Sunshine in the Storm
by

Thomas E. Baca
The topic of why people suffer has been discussed since the creation of mankind. If a person has never suffered, they have never lived! Suffering And Surviving explores the means of growth from adversity by examining the lives of five people.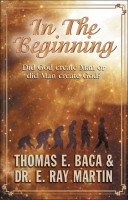 In the Beginning "Did God Create Man or Did Man Create God?"
by

Thomas E. Baca
If you're convinced that life occurred spontaneously and evolution is the key to understanding our beginnings, this book will help you distinguish between opinion and fact. When we embrace only truths and set opinions aside, science and scripture agree more than they disagree. There is a plan in all that is observed, and it's plain to see life could not have evolved as Darwin hypothesized.
Thomas E. Baca's tag cloud