Thuan Nguyen
Biography
About 30 years ago, the adversities I encountered caused me to form a different view about the spiritual world. Since then, God and Jesus have revealed themselves to me multiple times to help me write the book, "The Great Truth" The viewpoints and visions I describe in the book are very fundamental to life; they present a new understanding of the human origin and value of religions, the ultimate meaning of life, and what the future holds for humanity. Whether my viewpoints are right or wrong, good or bad, whether they have significant value or are just nonsensical, I urge you to read and judge for yourself. I'm not a professional writer; I simply write what I have experienced in order to share it with you all.
Where to find Thuan Nguyen online
Videos
TWIN FLAME Reunion After 8 Phases
Welcome to my spiritual channel "Giwho".This channel reveals all truth of God-The Great Truth-The Ultimate Truth "The truth" is daily used word , however it is uneasy to deeply understand the truth, especially the core truth in lives.
Books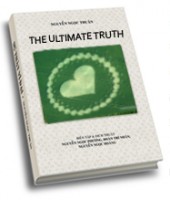 The Ultimate Truth
by

Thuan Nguyen
The truth" is word used daily, however it is not easy to deeply understand the truth, especially core truth in lives. Truth plays an important role in evolutional process of all souls. From truth, only truth can guide and change you from normal one to a superman.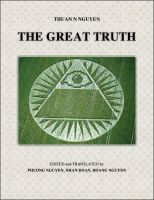 The Great Truth
by

Thuan Nguyen
You will go on a journey with the author and discover where humans came from, why we are here, and where we are destined to be. Become aware of God's great and extremely important role in human life and our future. Discover the Author's theory on the crucial role that angels play when it comes to the path of our fate.
Thuan Nguyen's tag cloud