Tiffany C. Edgecombe
Biography
Tiffany C. Edgecombe - After being raped and violated in the worst way, Tiffany Edgecombe accepted the assignment from God to become His mouthpiece proclaiming deliverance from the dungeons of guilt and shame and freedom from fear and unforgiveness to those who have been raped or sexually assaulted. Tiffany C. Edgecombe shares the lessons that God has taught her over the years and hopes that others will be encouraged to "run the race that is set before them" and fight to the finish line of their lives. The bestselling author of "A Time to Heal: Restoration from the Ravages of Rape", "Overcoming Obstacles" and "Overcoming Obstacles Small Group Study Guide", Tiffany's purpose is to convince people, everywhere, that there is no obstacle that cannot be overcome by those who choose to make God the Navigator of their lives. An ordained elder, Tiffany and her husband, Elder Adrian Edgecombe, have two children and reside in Nassau, Bahamas.
Where to buy in print
Books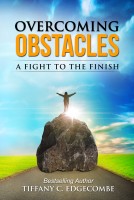 Overcoming Obstacles
by

Tiffany C. Edgecombe
Why is my path so difficult? All of us have asked ourselves that same question from time to time. Believers sometimes begin to doubt their faith because their life is filled with so many obstacles. If you have ever felt this way, this inspirational book is for you. A Small Group Study Guide is also available.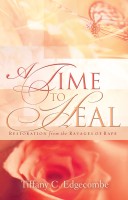 A Time to Heal: Restoration from the Ravages of Rape
by

Tiffany C. Edgecombe
Tiffany Edgecombe has been through the most terrible of rape experiences, and yet she has emerged with a faith in God stronger than ever before. The now ordained minister shares how she has overcome sexual abuse and the struggles and challenges that ensue. She shares how God has used the tragedy for good – not only for her, but for all those whose lives she has had the privilege to touch.
Tiffany C. Edgecombe's tag cloud