Trevor L. Wooten
Biography
Trevor L. Wooten is a freelance illustrator, graphic designer and creative writer, holding a BA in Art Design from NC A&T State University and a BFA in Sequential Art from the Savannah College of Art & Design. He has been employed in various fields, including: as a Silk Screen Artist at a Georgia state run facility that focused on teaching job skills to Developmentally Disabled adults; as a Community Resource Officer for the Savannah-Chatham Metropolitan Police Department, where he worked as a civilian taking non-emergency police reports; and as a Correctional Officer in the Segregation Unit of a minimum security prison in North Carolina. He has also studied the Mixed Martial Art of Vale Tudo for approximately 15 years. Trevor currently resides in the Greenville, NC area with his beautiful and talented wife, their equally talented son and their retired military German Shepard (alas, their two daughters have outgrown the nest and flown away).
Where to find Trevor L. Wooten online
Books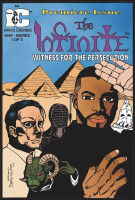 The Infinite: Witness For The Persecution #1
by

Trevor L. Wooten
The Infinite is a sci-fi series about the group of immortals who have been tasked with covertly protecting humanity from supernatural threats for thousands of years and the one member who has remained true to that mission.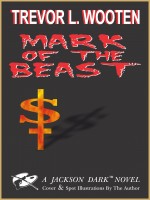 Mark of The Beast
by

Trevor L. Wooten
Jackson Dark is a freelance graphic artist and creative writer, supplementing his income as a private investigator. Dark was in Los Angeles when his college friend, Attorney, Tommy C. Phillips II, was brutally murdered by Organized Crime figure named Frankie "The Beast" Calabrese. Now, the well-known, universally feared crime figure is laying claim to the entire city of Savannah.
Trevor L. Wooten's tag cloud