Todd Evans
Biography
I was born in 1961, and got a very geographical education having a military father. I have lived life from many different perspectives having worked as a professional Tattoo artist for over 35 years, and also as a hard rock miner for about 20 years. I am very happily married, and have been lucky enough to have had many dog relationships. I like making earth ships, growing gardens, welding, and making and inventing things. I have always written, and have worked for several Tattoo magazines. Writing books seriously started in about 2008.My goal in life is to make change for the better in this world, and in doing so, my own life also.
Books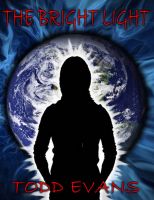 The Bright Light
By
Todd Evans
Price:
$4.99 USD.
Words: 124,980. Language: English. Published: February 13, 2013. Category: Fiction
This is a story of love, heartbreak and change, with love conquering all. The story of a young man and his journey to wisdom through mistakes and losses, and with the help of true friends,ultimately makes him able to be the one man who holds the power that changes and renews the world.
Todd Evans's tag cloud