Tino Rozzo
Biography
Tino Rozzo was born in Paterson NJ, writer, politician, philosopher, celebrity. He was raised in the Riverside section of Paterson NJ and went to School #18, Passaic County Community College. Tino lived in New York City Chelsea District. In Running for office, Congress, State Assembly, Governor, and lieutenant Governor. last Campaign Tino received 60% of the Vote in Salem NJ. he has obtained a Black Belt in Headong Kumdo and Juijitsu. Avant musician.
Where to find Tino Rozzo online
Books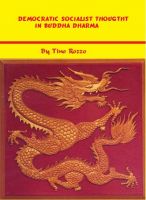 Democratic Socialist Ideas in Buddha Dharma
by

Tino Rozzo
Democratic Socialism in Buddha Dharma is a text and Sutra all in one. Buddha-Guatama Siddartha,canbe consider one of the world first Democatic Socialist thinkers, and yet in consistency, even into the WON Buddhist sect it is proven that Democratic Socialism is the answer.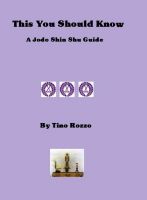 This You Should Know
by

Tino Rozzo
This is a Jodo Shin Shu-True Pureland text. This explains much about Shin Buddhism and the Shin Buddhist way. A must read for Buddhist finding a truer path. Very spitiual and revaling of Jodo Shin Shu.
Tino Rozzo's tag cloud