Rita Pease
Biography
Rita "Toni" Pease, a homemaker from Orford, New Hampshire, has found much joy in penning her numerous poems, many published by Poetry.com. Now, the retelling of her dramatic experience with husband Jerry has begun a new avenue as novelist; by which she is destined to bring us more fascinating stories in her literary journey.
Books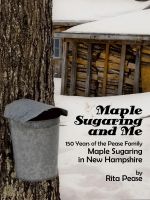 Maple Sugaring and Me; 150 Years of the Pease Family Maple Sugaring in New Hampshire
By
Rita Pease
Price:
$4.99 USD.
Words: 6,650. Language: English. Published: February 18, 2014. Category: Nonfiction
A short book containing a history of Maple sugaring in New Hampshire. It tells of my own experiences as a small child growing up in Exeter and of my husband's family and sugaring over the last 150 years. It also includes recipes for the season.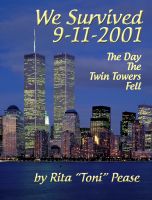 We Survived 9/11/2001: The Day The Twin Towers Fell
By
Rita Pease
Price:
$2.99 USD.
Words: 4,060. Language: English. Published: June 18, 2011. Category: Nonfiction
This story is about our near death experience in New York City. We had just visited our son in Denver and were on the way home. If certain travel plans had not been changed, we would not be survivors of 9-11-2001.
Rita Pease's tag cloud