Tony Jerris
Biography
Tony Jerris is an accomplished playwright, author, and screenwriter. His off-Broadway play TELL VERONICA! ran in New York City before premiering in Los Angeles. His other New York credits include his play The Hostesses, which he later adapted into a short film, earning him a spot in the 2007 Big Damn Film Festival. As an author, Tony created a trilogy of children's books. The first in the series, The Littlest Spruce, was featured on Good Morning America. The the series, The Littlest Witch, he adapted into a musical that is being licensed by Steele Spring Licensing. His recent book, Marilyn Monroe: My Little Secret, has been featured on TV's Extra! and in various magazines. Tony currently lives in Los Angeles where he has several feature film projects in development.
Where to find Tony Jerris online
Series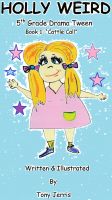 Books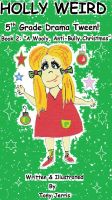 Holly Weird - 5th Grade Drama Tween! (Book 2: "A Wooly, Anti-Bully Christmas")
by

Tony Jerris
When Holly isn't cast in the school Christmas pageant, she is determined to sneak into the show disguised as a sheep! However, moments before curtain time, her classmate bully, Carly, catches her, which once again threatens Holly's chance of being "a star."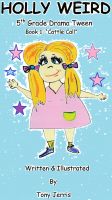 Holly Weird - 5th Grade Drama Tween!
by

Tony Jerris
An eccentric tween named Holly is picked on by her peers because she dreams of becoming a movie star, but that doesn't stop Holly from pursuing that dream, each and every day of her life.
Tony Jerris' tag cloud