Tracy Solheim
Biography
Tracy Solheim is the international bestselling author of the Out of Bound Series for Penguin. Her books feature members of the fictitious Baltimore Blaze football team and the women who love them. In a previous life, Tracy wrote best sellers for Congress and was a freelance journalist for regional and national magazines. She's a military brat who now makes her home in Johns Creek, Georgia, with her husband, their two children, a pesky Labrador retriever puppy and a horse named after her first novel.
Where to find Tracy Solheim online
Books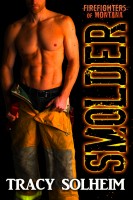 Smolder
by

Tracy Solheim
Sam already failed one woman; he won't trust his heart with another. And Laurel is determined not to risk her heart—or her son's—on another thrill-seeker. Can their slow burn lead to a love that lasts?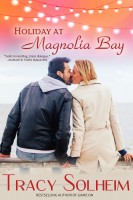 Holiday at Magnolia Bay
by

Tracy Solheim
After a mission goes terribly wrong, Navy Seal Drew Lanham is forced to take a leave from active-duty. What he doesn't count on is an early morning encounter with a goddess rising from the sea. Marine biologist Jenna Huntley has been searching her whole life for a place to call home. Will Drew and Jenna be able to put their pasts behind them and enjoy their Holiday at Magnolia Bay... forever?
Tracy Solheim's tag cloud