Trebor Healey
Biography
Recipient of the 2004 Ferro-Grumley and Violet Quill awards for his first novel, Through It Came Bright Colors (Harrington Park Press, 2003), Trebor Healey is also the author of the novel A Horse Named Sorrow (University of Wisconsin Press, 2012), a collection of poems, Sweet Son of Pan (Suspect Thoughts, 2006), and a short story collection, A Perfect Scar & Other Stories (Harrington Park Press, 2007). He co-edited (with Marci Blackman) Beyond Definition: New Writing from Gay and Lesbian San Francisco (Manic D Press, 1994) and co-edited (with Amie M. Evans) Queer & Catholic (Routledge, 2008). www.treborhealey.com.
Where to buy in print
Books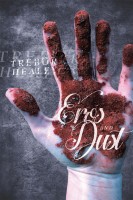 Eros & Dust: Stories
by

Trebor Healey
Winner of the Ferro-Grumley Award--twice!--author Trebor Healey's work thoroughly captures the poignant and erotic life of gay men. In Eros & Dust, his newest short story collection, Healey sets loose an unforgettable cast of characters: a mischievous imp who finds himself emotionally drawn to his victims, a clown fleeing his Mexican trapeze artist lover, and a revisionist Jack Kerouac.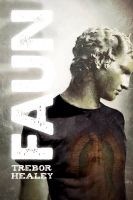 Faun
by

Trebor Healey
One morning Gilberto Rubio wakes up with a five o'clock shadow. Puberty. But why are his legs getting so furry? And what are these little horn nubs pushing out of his scalp? What's that nub of a tail that's making it so hard to sit on anything but couches? So begins an urban fantasy, a new fairy tale about lust and faith, Los Angeles and devotion, as only award-winning Trebor Healey can evoke.
Trebor Healey's tag cloud