Trevor Robbins
Biography
I've always enjoyed reading and writing, my own accolade in writing started with an invitation to attend an award ceremony in The United States Capital, Washington, DC. This was for a poem I'd written called Addiction, with the opportunity to read it and some of my other work before an audience of over a thousand people.With my own family and subsequently grandchildren, I wrote numerous children's stories, only later moving into novels.The writing of the first two parts of Unconscious Passion gave me lots of laughter, as I hope it will also give to my readers.
Where to buy in print
Books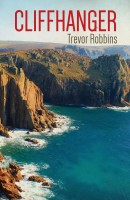 Cliffhanger
by

Trevor Robbins
Bill Roland occasionally takes time out of his busy legal practise to admire the view from a cliff top. One day his serenity is violently broken - a mystery man pushes him off the cliff and drives his car over the edge. Bill clings onto a bush on the cliff face and saves himself, but only just. The mystery begins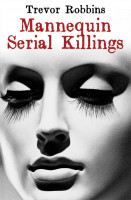 Mannequin Serial Killings
by

Trevor Robbins
In Trevor Robbins' double volume, Mannequin Serial Killings and Justice in Jeopardy, we meet Inspector Handley, a seasoned policeman who is hardened to the nastier, seedier side of human life, but has managed to retain compassion for those unfortunates who find themselves unwittingly caught up in a criminal world they never imagined they would inhabit.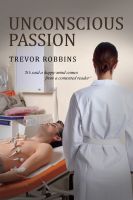 Unconscious Passion
by

Trevor Robbins
Bill Warner Manse lies in hospital in a coma; his situation is critical and the odds of a recovery appear unlikely. He was researching the experimentation of drug performance, and before disclosing his successful findings with the medical world he was attacked and his work stolen. Two young nurses, Jane and Kim, become compelled to aid him in his quest for recovery.
Trevor Robbins' tag cloud