Tricia Daniels
Biography
Tricia Daniels lives in a small town in Southern Ontario, Canada, where she raised three kids as a single parent. Creativity and imagination is something there is never a short supply of in her home. Between her quick wit and wicked sense of humor she found that she has a passion for writing steamy romance novels. Her goal is simple, tell her story, warm a few hearts, shed a few tears, share a silent chuckle, and occasionally, make people blush.
Where to find Tricia Daniels online
Books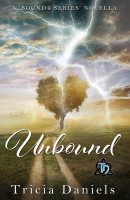 Unbound
by

Tricia Daniels
Everybody deserves closure, especially Carter Brant. If you've read the award-winning Bound4Ireland Series you need to read this novella from our favourite Australian Alpha's point of view. "The playboy lifestyle isn't as fulfilling as it used to be. I long to find a woman I can call my own. Most people dream of the love of their life. I dream of the love of my life… times two."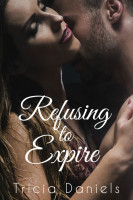 Refusing To Expire
by

Tricia Daniels
Years after a failed marriage Tori comes to the realization her online relationships seem to have a 'best before' date. Until she meets a kind and caring man, with just enough protective alpha to make a woman feel appreciated and loved. The moment Roger gazes into her eyes, he falls hard. Almost everything fits. Roger may not be the perfect man, but he is no quitter and he's determined to prove it
Tricia Daniels' tag cloud