Edward Field
Biography
Eddie,a British citizen, is a graphic designer by profession (MCSD, and has for many years worked for print and television. Eddie is also keen on writing and painting (SGFA), and has exhibited his work in the UK and Spain. At the moment, Eddie makes a living as a freelance English teacher, and his pet-subjects include astronomy, philosophy, genetics, and mysticism.
Eddie has now lived in Madrid and Toledo, Spain, for the last 10 years.
Books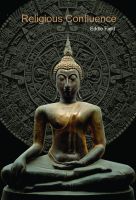 Religious Confluence
by

Edward Field
Warning: "Religious Confluence" will alter the discerning reader´s religious perspective.
Edward Field's tag cloud