Barry M. Fellinger
Barry M. Fellinger resides in St. Thomas, Ontario, with his wife Beth, and currently works as a director in health care and also teaches leadership courses and seminars.

He loves spending time with his adult children, grandchildren, extended family, and friends.

He enjoys reading, writing, watching superhero television shows and movies, collecting comics, attending the occasional Comicon and, for inspiration, relaxing in Sanctuary II, his comic book/man room.

He has a few more books in the works which he hopes to complete before or during retirement.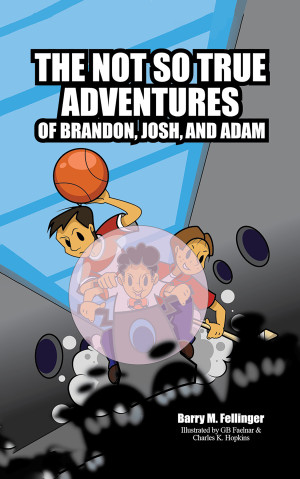 The Not so True Adventures of Brandon, Josh, and Adam
by

Barry M. Fellinger
Eleven-year-old cousins Brandon and Josh return home safely at the end of their Almost True Adventure, only to discover that their cousin Adam has been captured by the very same aliens from the Intergalactic Council on Obedience to Parents they just escaped from! Now the boys must figure out how to get back into space, rescue Adam, and return home safely again! It's a Not So True