Thusitha L. Perera
Thusitha L. Perera's brain is wired a little different than most.

Writing with his left hand and throwing with his right set a tone from an early age that he would do things uniquely his way. The combination of logic and analytics with creativity and imagination generates a distinct thought process with endless possibilities.

After getting COVID-19, Thusitha found himself on the couch, unable to do the basics in life. He turned to the power of storytelling, writing to keep his mind busy whilst his body recovered. Along the way he rediscovered the joy words brought him as a kid, and as an adult he uses writing to help make sense of his emotions and the world he has come to know.

Born and raised in Sydney, Australia to Sri Lankan parents, he forged a career mixing business and technology before adding author to his list of job titles. His debut novel, To Help Just One, takes inspiration from his interest in music, nature, psychology, watching and playing sports, gardening, and creatively expressing himself.

Keep a look out for what else is to come FromTheDeskOfTLPerera.com.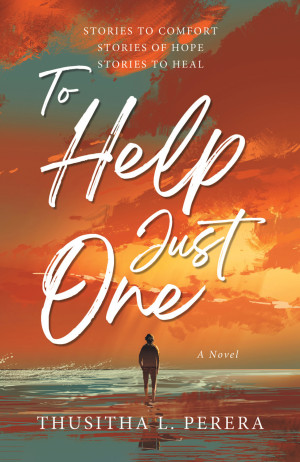 To Help Just One: Stories to Comfort | Stories of Hope | Stories to Heal
by

Thusitha L. Perera
How does one find the path from barely surviving to thriving? Make yourself a cup of tea and gently enter a world where Tegan, Jonathan, and Lawrence navigate the ups and downs of their mental health. The paths of childhood friends, work colleagues, and exercise buddies intertwine their stories. Their stories will look to comfort.