Laurie O'Brien
Laurie grew up in Southern Ontario, the youngest of a blended family. She is a daughter, a spouse, a friend and, most importantly, a mother. Laurie regrettably left high school when her friends did to start life and get a job. She later went back and finished when David was young and her new relationship was a little more settled. During this time, she took online short story writing and journalism courses, in which she did very well! Journalism was the dream, but Laurie felt she didn't have the personality for it but still dreamed of writing a book, so here it is.

She later had another son, Kyle, whom David just adored. Looking after her family and working was her focus, even though working outside the home was challenging at times. As David's diseases progressed, it was worth it to have him at home. This memoir is a homage to our David, a long time in the making and such a personal, uplifting, and heartwarming topic, yet it's tragic also! Experience how her grief drives her and share in her journey towards peace. She hopes it will help others. "Even if it's just one person, it'll be worth it," she says!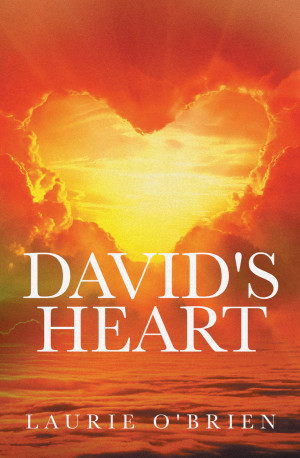 David's Heart
by

Laurie O'Brien
Our David was always an optimistic, endlessly determined person, and while he navigated through his challenges of having two rare disorders, it was never more evident! Share in his journey to make his little corner of the world a better place. His quick wit and remarkable compassion and understanding for those less fortunate somehow enriched his own life.