Captain Karl P Tirrell
Biography
This is my first book, my story about growing up on a farm in the town of Scituate, Rhode Island. I now reside in the State of Connecticut, close by to the Rhode Island border, and I have many opportunities to go to the place I called home for 18 1/2 years. This story reads like a simple conversation, combined with something you would hear me say if I was in a motivational speech or sermon.
Where to find Captain Karl P Tirrell online
Books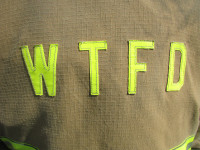 No Dramatics
by

Captain Karl P Tirrell
Like a regular conversation that you would have with the author, this true story adds in some history as well. I hope you are able to laugh and cry with me along my journey. In November 1990, I committed my life to following Christianity. It was from there that I found my voice, literally. Here are the words that my voice produced.
Captain Karl P Tirrell's tag cloud