Simon Dillon
Biography
Simon Dillon was born the year Steven Spielberg made moviegoers everywhere terrified of sharks, namely 1975. He lived the first twenty or so years of his life in Oxford, and was pleased to have spent so much time in the place where some of his favourite writers wrote their greatest works (including JRR Tolkien, CS Lewis and Phillip Pullman). Things went gradually downhill from there as he attended University in Southampton and afterwards managed to muddle his way into television where he has worked ever since. Simon Dillon likes to think he can write a diverting story, and as a result has penned a few novels. He might be sadly deluded, but that's for agents and publishers to decide. He currently lives in Plymouth in the UK, and is married with two children. He is looking forward to brainwashing them with the same books that he loved growing up.
Where to find Simon Dillon online
Books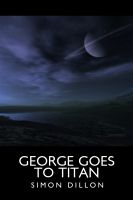 George goes to Titan
by

Simon Dillon
The thrilling sequel to George goes to Mars… A year on from his adventures on Mars, George Hughes faces an even deadlier peril as he travels to Titan on an urgent rescue mission. The mysterious Giles returns to help him, but assassins are once again on his tail, and a new, far greater alien menace lurks in the shadows waiting to strike.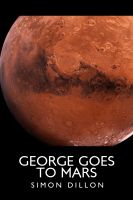 George goes to Mars
by

Simon Dillon
(5.00)
When George Hughes discovers he has inherited the planet Mars, he goes from poverty to becoming the richest boy on Earth overnight. Accompanied by his new guardian, a mysterious secret agent, and a crew of astronauts, George voyages to Mars to sell land to celebrities wanting to build interplanetary homes. But sabotage, assassination attempts and an alien threat plunge him into a deadly adventure.
Simon Dillon's tag cloud