Van Davis
Biography
I am Van Davis, a worshipper and follower of the Elohim of Abraham, Isaac and Jacob. Until four years ago, I spent all of my life as a Christian. I worked in the Healthcare Industry, and then in Corporate America, and then as a pastor. After spending years in the Corporate world, I spent a few years as a pulpit supply pastor, filling in at various denominations as regular pastors went on vacations, or were ill. And then I spent four years as a Baptist pastor in Swea City, IA. After fighting with the congregation for four years for refusing to tickle their ears, I was eventually forced to resign. It was unfortunate they had plenty of interest in traditions, but no interest in Scripture. And then, solely by the grace of Yahweh, we (my lovely wife and family) answered the call to become His followers, being granted salvation through His Son Yeshua. I have had more back surgeries than I care to count anymore; I have been diagnosed with arachnoiditis, and peripheral neuropathy, and chronic back pain; I am a walking encyclopedia of conditions you really want to stay away from! It seems like the more I yield my life to the Spirit of Holiness, the more I get attacked by the Adversary. Currently I am working on a couple of ebook projects dealing with the true understanding some of the epistles of John and Shaul (Paul).
Where to find Van Davis online
Books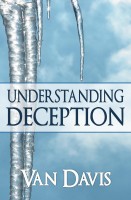 Understanding Deception
This ebook takes a look at several well-known Scriptural passages, and shows you their true Scriptural meaning. Many of us from the Christian Church have been deceived into believing fiction. The Elohim of Abraham, Isaac, and Jacob does not name a religion in Scripture. If you pick up any translation of the Bible, you will not find Him naming one. It is He we are to worship, not a religion...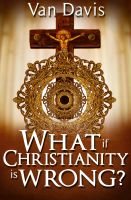 What if Christianity is Wrong
Do you know your faith? Could you detect deception? Does Christianity teach you the Truth of Scripture? If we compare Scripture to Christian teaching, you would see that the traditions of men are being taught, just as the Messiah warned against. This ebook reveals a few of the errors in Christian teaching, such as in Genesis 6:2. Compare Scripture to Christianity; the two are not the same.
Van Davis's tag cloud