Vangie Williams
Biography
My life moves forward everyday. The words come out of me, through my hands, expressing my imagination with a tinge of my fantasy world. I am a wife, the proud mother of six girls, dedicated daughter, neice, cousin, friend, worker, author, genealogist, historian, real estate agent, student, Toastmaster and Washington Redskin fan (even when the are losing). Hobbies include: Gardening, Bowling, Writing, Annoying my Daughters, Public Speaking and Traveling.
Where to find Vangie Williams online
Books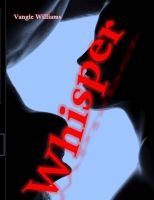 Whisper
By
Vangie Williams
Price:
$1.99 USD.
Words: 22,180. Language: English. Published: January 5, 2013. Category: Fiction
Whisper is the point between life & death that fantasy becomes reality & reality becomes too hard to believe. Follow Time's (pronounced Timmy's)quest to make her new house a home but finds that she is not alone as Whisper, a specter who has dwelled in the home for over 100 years like Time needs love, emotional & physical attention. Time's quest takes her to the out limits of reality.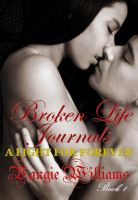 Broken Life Journals - A Fight for Forever
By
Vangie Williams
Price:
$4.99 USD.
Words: 89,960. Language: English. Published: August 28, 2012. Category: Fiction
(3.00 from 2 reviews)
Follow the beautiful and intelligent Marguerite along on a treacherous but love-filled adventure across 1800's America. Upon reaching the shore of America, this young and innocent woman of both French and African blood falls madly in love with wealthy businessman, Thomas Burnett. But will an African curse that followed her maternal ancestors destroy their dreams?
Vangie Williams's tag cloud