Vaughan Tucker
Biography
Vaughan Tucker hails originally from New Zealand but has lived in England since 1985. He first lived in London until the traffic, dirt, noise and aggro drove him away and he now lives in an historic market town with a tranquil river where neighbours know each other and people say hello as they pass in the street.
He caught the newspaper bug early and has worked in them all his life, first as a reporter and then as a sub-editor. He loved it. It gave him the opportunity to travel at his employers' expense and meet a very broad range of people. For more than six years Vaughan worked in the Press Gallery in Parliament in New Zealand. This caused the loathing he feels for politicians and planted the seed of what became Grubby the Eighth Dwarf. The book is darkly comic and, of course, pure fiction. However the underlying attitude of the politicians in the book is fairly true to type. They would all do almost anything to advance their careers and damn the consequences.
Vaughan is still writing, messing about in boats and playing with bows and arrows. His ambition is to give up smoking. Apart from that Claudia Schiffer business . . .
Books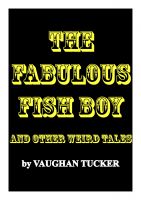 The Fabulous Fish Boy and other weird tales
by

Vaughan Tucker
These tautly-written tales from a remarkable imagination provoke both horror and fascination in equal measures. They're disturbing, but they keep you reading until the shocking finish. In this macabre little collection everyday, mundane events walk hand in hand with the weird, the bizarre and the horrible.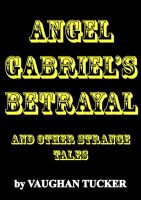 Angel Gabriel's Betrayal and other strange tales
by

Vaughan Tucker
The seven beautifully-crafted stories in this book introduce a world in which nothing is as it really seems on the surface, and where the results of hopes and dreams have little to do with planning and more to do with luck, fate and serendipity. These startling and thought-provoking tales repay being read slowly.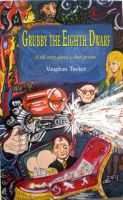 Grubby the Eighth Dwarf
by

Vaughan Tucker
This little gem rattles along in the opposite direction to political correctness with a kind of malevolent glee. Grubby the Eighth Dwarf revels in bad taste, but shining amongst the excess is an exhilarating celebration of the triumph of the individual's need to live their own life their own way. If there's a message from the vivid characters it seems to be that one size does not fit all.
Vaughan Tucker's tag cloud