Vidushi Garg
Biography
Vidushi Garg is a software engineer and lives in
Gurgaon. She was born in Budhana, a small rural town
in the state of Uttar Pradesh in north India. Her
schooling was from Navodaya Vidyalya, Baghra (2009
batch). She is not a writer by profession, but her love for
writing led her to write this book, which is inspired from
her journey in Navodaya. In her free time, Vidushi likes
to watch movies or chat with her friends. You can
connect with Vidushi on Instagram @vidushi.garg.7 or
on Facebook.
Books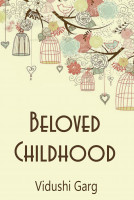 Beloved Childhood
by

Vidushi Garg
Don't children in the villages have the right to education? Don't they have the right to study in a good English-medium school? Don't they have the right to live with their parents? Or do they always have to be the ones who must migrate in search of good education?
Vidushi Garg's tag cloud