Jim Vandiver
Biography
I'm a retired Army investigator who later worked at a nuclear power plant for 13 yrs and now tend the garden and yard, listen to 100's of podcasts weekly, put the best ones in a blog (Media Mining Digest), exercise the dog, visit antique shops with my wife and try to keep our old country house in shape. I'm a technology nerd, so pursued that in the investigative field and with the podcasts, as well as many of the books from such places as PaperBackSwap. I like technical subjects and have drifted more into the biotech area of late because so many interesting things happen to us as we age.
Where to find Jim Vandiver online
Series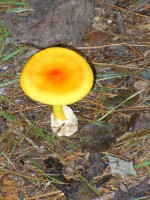 Podcast Library
by

Jim Vandiver
A collection of podcasts with descriptions, arranged alphabetically, from about 2007 to present, updated quarterly, from the weekly "Media Mining Digest".
Books
Jim Vandiver's tag cloud