M Porter
Biography
Hi,
My name is Mike Porter and I live in Chattanooga, TN in the USA. I am English thus you will find some of my stories written in British English and some in American English. You might even find some in both! I am married to a very lovely American lady who is somewhat younger than me (25 years to be precise). She is my editor and, on occasion, the provider of ideas! Shall we just say that I am not a young man having retired some years ago. I have been writing erotica for almost 20 years but have only just decided to publish myself.
Books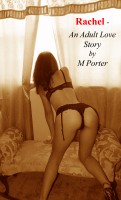 Rachel - An Adult Love Story
by

M Porter
Price:
$1.99 USD.
Words: 60,570.
Language: English.
Published: October 13, 2016
. Categories:
Fiction
»
Erotica
»
Romance
Essentially Rachel is a love story - a love story that includes steamy sex - involving a retired solder and a call girl. Several characters are also introduced including the woman who introduces him to the pleasure of anal sex. The story includes straight sex, oral sex, and anal sex.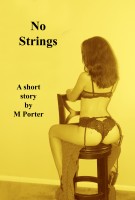 No Strings
by

M Porter
A short story that details the meeting of an attractive Asian lady and her new, slightly older, male neighbor. This meeting develops into a full blown sexual encounter that goes the whole way.
Jennifer
by

M Porter
Price:
$2.99 USD.
Words: 87,350.
Language: English.
Published: April 1, 2016
. Categories:
Fiction
»
Erotica
»
General
Jennifer stays with her apparently misogynistic uncle prior to attending college. Initially reluctant to agree he changes his mind and sets cameras in her bedroom so he can watch her as he does girls on-line. She finds out but he manages to convince her it is her fault and, after doctoring several screen captures, blackmails her into sex acts with himself and his friends.
M Porter's tag cloud