Verity Jacobs
Biography
Verity Jacobs is a reformed scientist, who left the lab when she fell in love with writing about love. She lives with her husband and baby girl in London, where she dreams by day and writes all night long. She is addicted to the heart flutters and stomach flips of the fictional romance world.
Where to find Verity Jacobs online
Videos
The Science of Attraction
Book trailer for The Science of Attraction
The Music of Temptation
Book trailer for The Music of Temptation
Books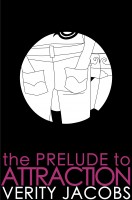 The Prelude to Attraction
by

Verity Jacobs
Tom Baker is working overtime dealing with a persistent admirer, a family crisis, and a sense of dread about what his future after grad school might hold. But when he sees Kate Ramsey for the first time, all his problems seem to evaporate in a single, protracted fantasy. And when he finally comes to, he starts to realize that Kate may hold the key to the solutions he's been chasing.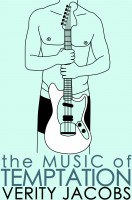 The Music of Temptation
by

Verity Jacobs
Margot Duke is fighting a losing battle with love and biology. Her long-distance relationship is over, and her lab experiments are all going horribly wrong. But neither problem comes close to the chaos that Jonathan Young brings with him when he blows through town with his band one night. Now Margot's biggest worry is how to protect her heart from the darling of the indie rock world.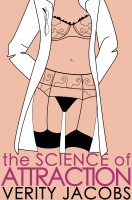 The Science of Attraction
by

Verity Jacobs
Biologist Kate Ramsey can manage a burgeoning career in research, and a world-class lab full of large personalities, but her love life is chaos. Juggling a casual affair with the director of her institute, and a highly inappropriate crush on her newest recruit, she barely has time to think straight. When she gives in and chooses doing over thinking, things start to spin out of control.
Verity Jacobs' tag cloud