Leyton Franklin
Biography
Leyton E. Franklin was born in the Co-operative Republic of Guyana (formerly British Guiana), He is the first of six children to, Ona Lois Franklin-Nee Stuart-Medas who was the daughter of a Congregational Minister (Rev, S. B. Stuart-Medas, first a head master in the educational system). His dad, Eustace Alexander was a Senior Public Health Officer with the Government. Emigrated to Canada in 1972 and a few years later returned to school, graduating from York University with a Hon's degree in Fine Arts. Outskirts Press Inc., in the United States of America published three of his books. The title of the books; CARIBBEAN STORY SWEET, SWEET, SWEET -March 2016. POTERY: ME BRAIN OPEN-UP -September 2016 and THE IMPREGNATED SUBCONSCIOUS -February 2018.
Books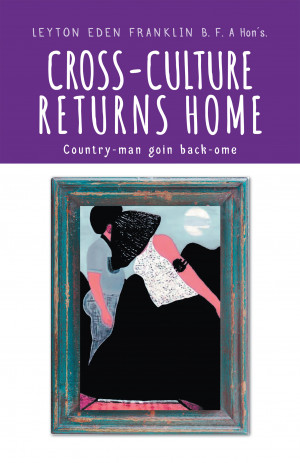 Cross-Culture Returns Home.: Country-man goin back-ome.
by

Leyton Franklin
DE MAD RUSH STARTS, fo exit from de plane to de terminal. Rush fo enter de airport an be first; den confronted wid long lines an waitin' immigration officers. Officers wid searchin-eyes, blank facial expressions an some tricky questions, dem askin'; Which country are you from? Where will you be staying? Are you travelling alone? How long will you be staying? Do you have anything to declare? ...
Leyton Franklin's tag cloud