E.G. Voss
Biography
E.G. Voss is a 25 year veteran police supervisor who has an enthusiastic, if not somewhat selfish, desire to help people understand the police. Voss has served in a variety of roles including patrol, field training, investigations and supervision. Additionally, Voss also serves as an instructor in several criminal justice disciplines teaching active duty police officers, college students and academy cadets. A fan of writing compelling and truthfully worded public service announcements, all efforts thus far to broadcast them have been stymied. Oddly enough, police sarcasm doesn't always translate to the public.
Smashwords Interview
Books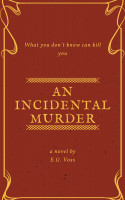 An Incidental Murder
by

E.G. Voss
Price:
$5.99 USD.
Words: 91,890.
Language: English.
Published: April 2, 2018
. Categories:
Fiction
»
Historical
»
USA
A clandestine agency sworn to bring down the Wall St. white collar criminals. An innocent caught up in an international plot to change the world. A rising threat emanating from Europe. Set during the Roaring Twenties, a race has begun pitting government agents Charlie Postlethwaite and Gretchen Retrum against a ruthless banker and his hired man to uncover the others' secrets.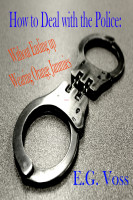 How to Deal with the Police: Without Ending up Wearing Orange Jammies
by

E.G. Voss
This is a guide with real life humorous examples on how to successfully deal with police written by a 25 year veteran active duty police sergeant. A guide to improving police-community relations. A guide to understanding why cops do what they do. And most importantly, a guide to avoiding ending your night wearing orange jammies.
E.G. Voss' tag cloud