Giuseppe Maggiore
Biography
Giuseppe Maggiore and Giulia Costantini studied Computer Science at Universitá Ca' Foscari di Venezia, where they both got their M.Sc. Cum Laude. They are now both working as researchers there, Giuseppe in functional languages and videogames, Giulia in Abstract Interpretation. They have both taken a strong interest in researching better and funnier ways to teach computer science to High School students and freshmen through videogames and high-level languages such as F#. Some of the samples of this book have been used in experimental projects with beginner students, with very entertaining results for all parties involved!
Giuseppe is also working as a part-time consultant for various .Net technologies, and he is maintaining an indie game development company that releases games (mostly made in F# ☺) for Windows, Xbox 360, Windows Phone 7 and iOS.
Books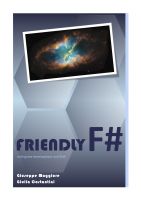 FRIENDLY F# with game development and XNA [Italian Edition]
by

Giuseppe Maggiore
In questo libro presentiamo il linguaggio funzionale F# attraverso giochi e simulazioni. Vedremo come simulare una palla che rimbalza, un razzo dalla terra alla luna, un campo di asteroidi e delle piccole AI. Vedremo anche come connettere il nostro programma F# ad un sistema di disegno realizzato in XNA.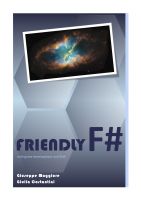 FRIENDLY F# with game development and XNA
by

Giuseppe Maggiore
(2.50 from 4 reviews)
In this book we present the functional language F# with a particular focus on fun applications such as simulations and games. We will see a series of entertaining examples: a bouncing ball, the Saturn V rocket, an asteroid field and a starship battle. In the last two chapters we will build a rendering system in XNA that renders the previous samples in 2D and 3D with input and audio.
Giuseppe Maggiore's tag cloud