Walter Pigeon
Biography
Walter G Pigeon is a born and bred Albertan who cut his teeth on the comic books his father would bring home for him each payday. It is fair to suggest that the likes of Red Ryder, Roy Rogers, and Tarzan all had a hand in developing his imagination and fostering the desire to write. As a youth he earned the rank of Queen's Scout and learned much about the natural world from his father, an outdoorsman in his own right. Throughout his career as a corporate security professional, he has been engaged in diverse writing projects touching on security, corporate communications, software, and magazine articles. He has a timber cabin in the hills of western Alberta where he enjoys thinking, writing, designing, working, and nuzzling at the bosom of Mother Nature. He is a Certified Protection Professional, a Certified Fraud Examiner, and a member of Mensa. He is also a member of the Writers Guild of Alberta and the Canadian Authors Association. He may be contacted through his website, http://www.waltergpigeon.com/ where access to Facebook, Twitter, and LinkedIn may be found.
Books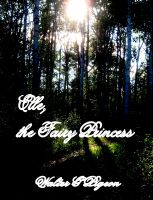 Elle, the Fairy Princess
by

Walter Pigeon
Elle, the Fairy Princess is a short story to be read to the very young who have not yet corrupted their awe-inspired imaginations with the realities of life. Peter is a young shepherd boy whose favorite lamb, Woolsy, has become lost in a dark and dangerous forest in a time before there were stars and a moon. That is until Elle, the Fairy Princess shows up with her magic wand...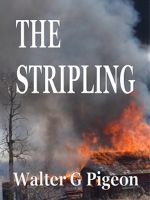 The Stripling
by

Walter Pigeon
(4.00 from 1 review)
12 year old Zack Sheridan's family is brutally murdered in 1878 Montana by psychopathic brothers. Zack and his 5 year-old sister Annie embark on a desperate 700 mile escape through a rugged, beautiful, and dangerous land to find their uncle in Colorado. This is a trip of learning, vengence, loyalty, and discovery begun by a boy and completed by a man. His mother's locket holds a cryptic poem.
Walter Pigeon's tag cloud
Walter Pigeon's favorite authors on Smashwords