Walter H. Hunt
Biography
Walter H. Hunt is a science fiction and historical fiction author. He wrote four science-fiction novels in the Dark Wing universe published by Tor Books, as well as A Song In Stone, a historically-based novel about Rosslyn Chapel in Scotland and the Order of the Temple. He book, 1632: The Cardinal Virtues was published by Baen Books in 2015, and was a finalist for the 2016 Dragon Awards. He is currently working on another novel with Eric Flint, and a second book set in the world of the mesmerists.
He is an avid student of history, a devoted baseball fan, an active Freemason and a happy husband and father. Walter H. Hunt spent eighteen years in hi-tech before becoming a full time professional writer in 2001, and serves as the librarian at the Grand Lodge of Masons in Massachusetts.
Books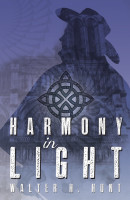 Harmony in Light
by

Walter H. Hunt
An 1880s Paris doctor and a young Sigmund Freud encounter a magic statue, rival secret societies and a bridge between worlds that threatens global war.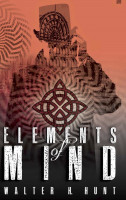 Elements of Mind
by

Walter H. Hunt
A doctor in Victorian India who performs surgery using mesmerismcommits suicide before delivering the artifact to Rev. William Davey at the Committee of English Mesmerists, prompting Davey on a quest. Davey uncovers much more than just an artifact. The chthonoi, ancient, banished, elemental spirits now seek to open the glass Door and reassert themselves in the world of man.
Walter H. Hunt's tag cloud