Walter J. Krueckl
Walter Krueckl was born in Goodsoil, Saskatchewan, Canada, and graduated from Goodsoil Central High school in1965. He went to the University Of Sask. in Saskatoon, Sask., Canada receiving a B.A. and a Masters degree in history, writing his thesis on Austrian-German relations prior to World War 1. After teaching for a number of years in Canada and Germany, he moved to the United States living both in San Francisco,Ca., and Boston,Ma. After a period of 28 years, he retired back home to Vancouver,B.C. Canada where he now resides. Walter worked as a teacher, an Antique dealer for many years,and was a political activist on many fronts over the years. He has shown an undying passion for history and the struggle for freedom and justice for the oppressed and marginalized people in our society.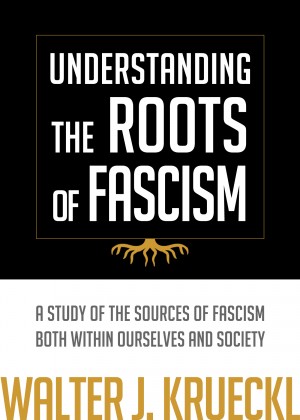 Understanding The Roots Of Fascism
by

Walter J. Krueckl
This work is an in depth study of the sources of fascism both within the individual, and society at large. It includes a socio-psychological analysis of the development of fascism, and also a historical overview of specific representations of fascism.