Alex Mahon
Biography
I was born in Glasgow, Scotland in 1964, but moved to Renfrew when I was seven. After wandering around various countries, working in numerous jobs, I met a woman In Lleida, Spain, who was crazy enough to put with my nonsense and married her. I now work as an English teacher as punishment for my past sins.
Where to find Alex Mahon online
Books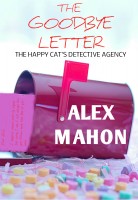 The Goodbye Letter
by

Alex Mahon
When Cristina sets up her illegal P.I agency, clients think it's a brothel thanks to her new business cards. And when she does finally get a client it turns out to be her old enemy. But money is money, though in this case it comes in the form of an I.O.U. The case involves blackmail, but with so many people who hate Cristina's nemesis it's a long queue of suspects.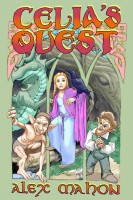 Celia's Quest
by

Alex Mahon
Celia finds oil on her farm and sets out to sell it with the help of Carson, a wily old crow. She hopes to hand over the profits to Wizard Wendell who has abducted her parents. She has no idea why and so sets on a quest to find out what has happened to them. Along the way she battles with man-eating goblins, a troll with a penchant for beer, and a witch who's losing her magic.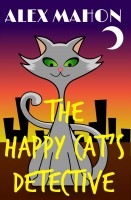 The Happy Cat's Detective ( humorous, romantic cozy)
by

Alex Mahon
Cristina goes to Canada for six months to work as a trainee vet. There she meets a rugged ranger called Alex. Things stay platonic until the last night when love sparks between them. When Crisitna returns to Spain, Alex promises to come see her. Cristina returns to her old job, but gets laid off after a weeks. She has to help support The Happy Cat's Home otherwise the cats will be turfed out.
Alex Mahon's tag cloud